It's that time of year when our beautiful, flowering crape myrtles get pruned and all too often we cringe at what we see as we travel from Allen, to Plano, to Dallas servicing our clients. We've written on this topic in the past (read our "Stop the Crape Murder" post for what NOT to do) but thought we'd do a different take this time and focus on what a properly pruned crape myrtle should look like.
You Need The Right Tools To Do The Job Right
The right tools will make your job easier. Our go-to items are a rope-operated extendable pole pruner (and we sharpen it often!), a blade saw (also on an extendable pole), hand shears and a ladder. Even smaller crapes require the use of a ladder to be able to accurately see what you want to cut and where you want to cut it.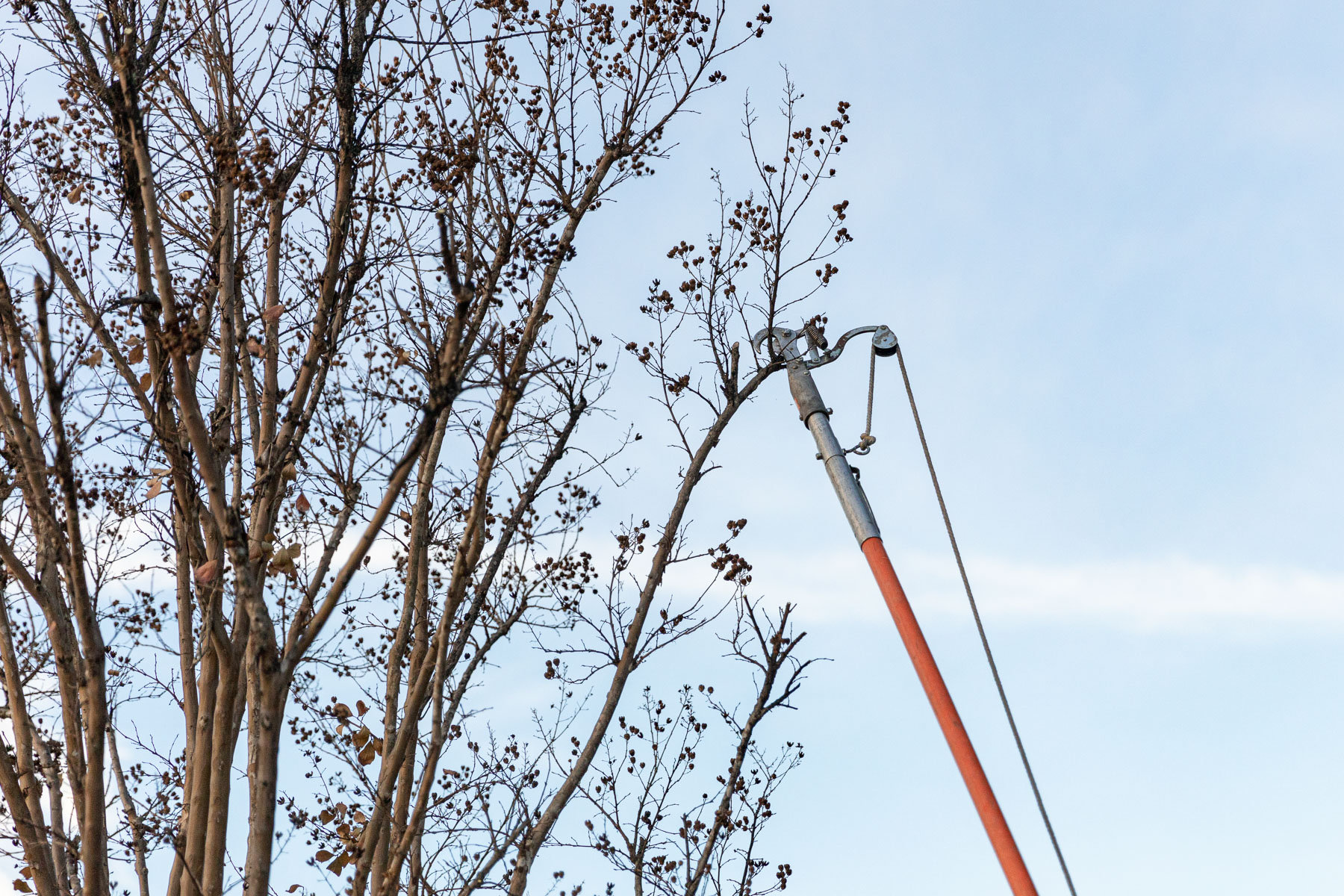 An rope operated extendable pole pruner is a must for crape myrtle pruning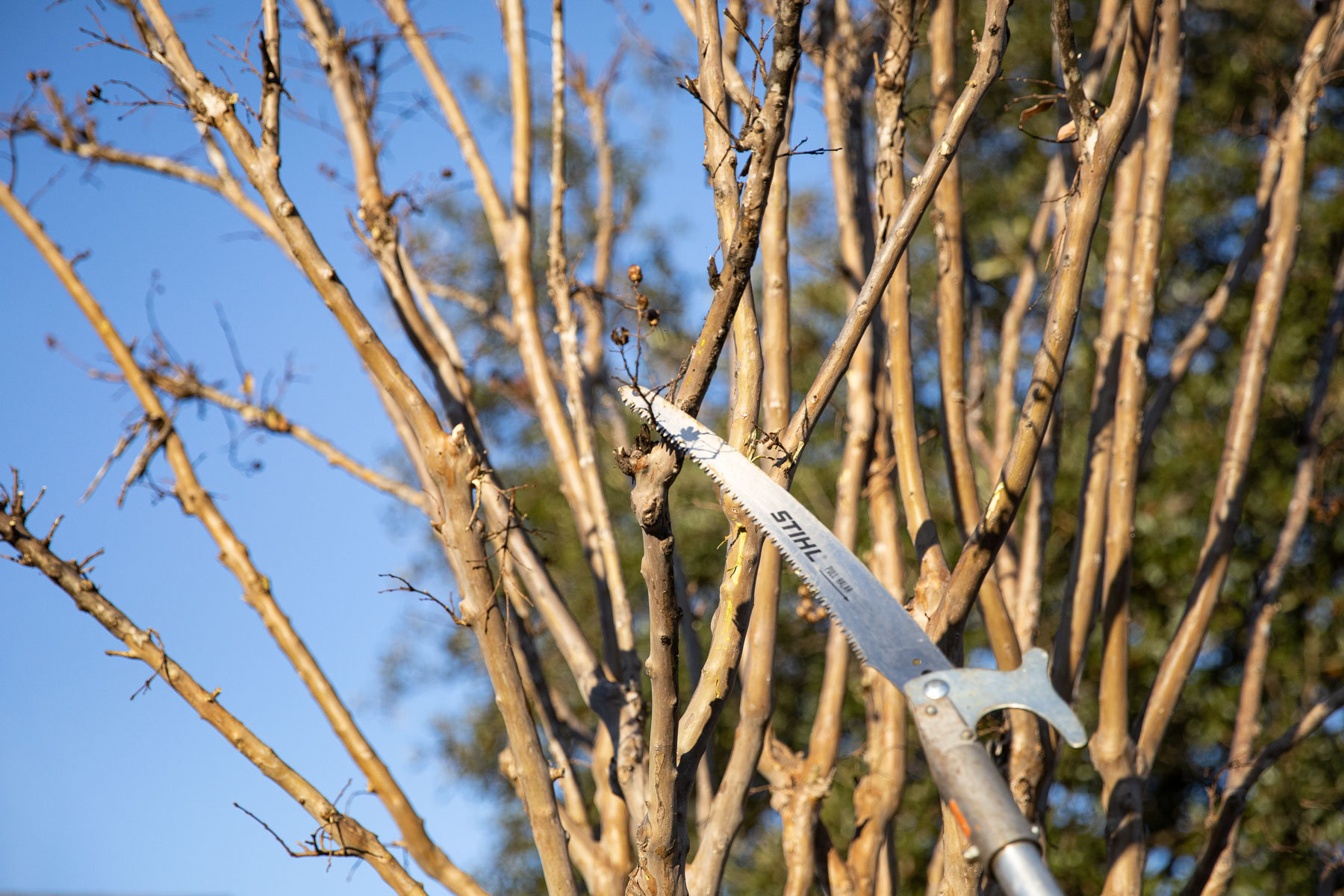 A blade saw on an extendable pole works well to remove higher up interior sucker branches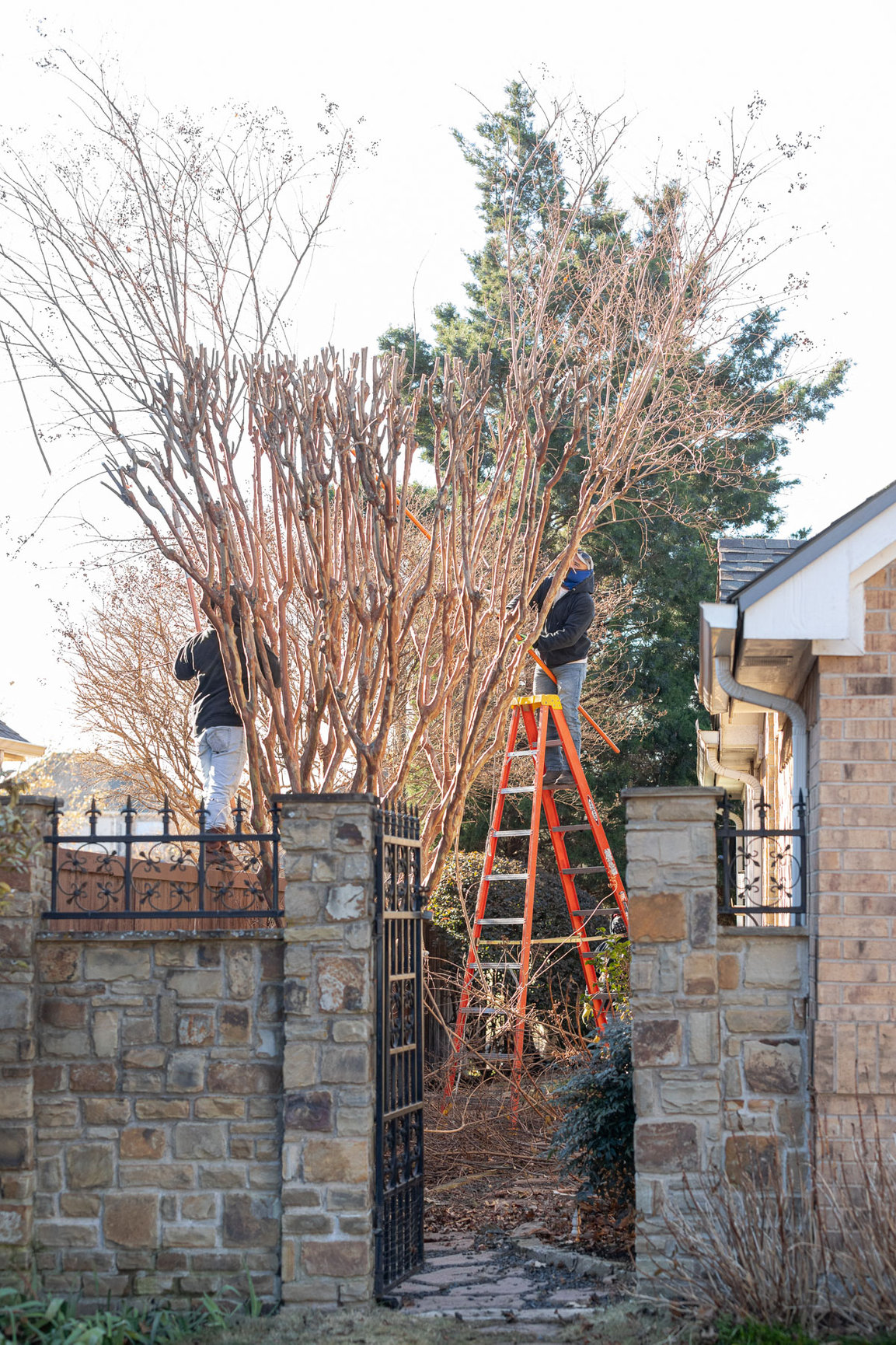 Big crape myrtles need big ladders, also note the amount being pruned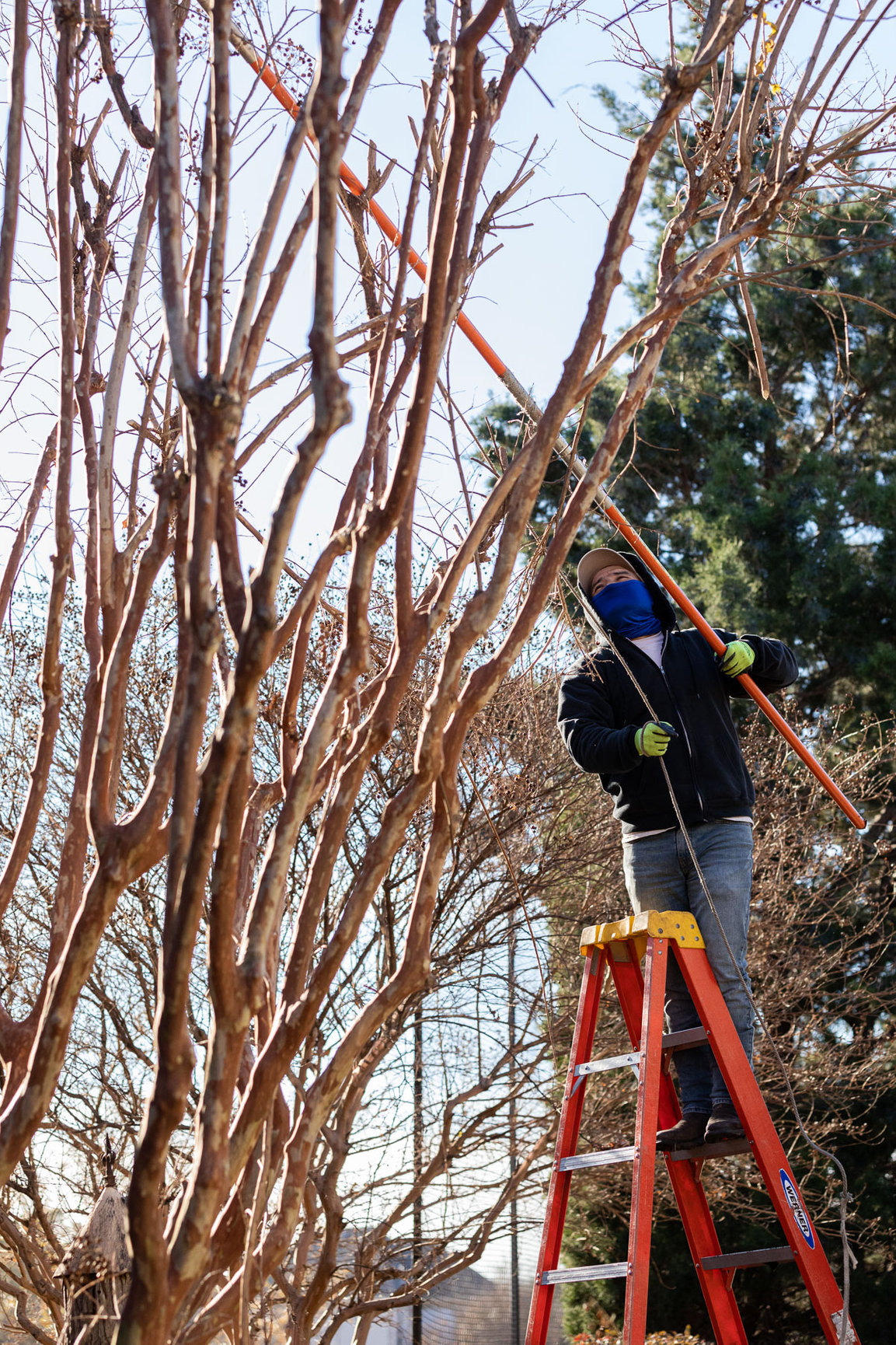 You need strong arms to operate a rope operated pole pruner
A Partially Pruned Large Crape Myrtle
This image will give you an idea of how much of the canopy is removed with a light pruning. You want to selectively trim thinner / weaker branches at the top to an even level.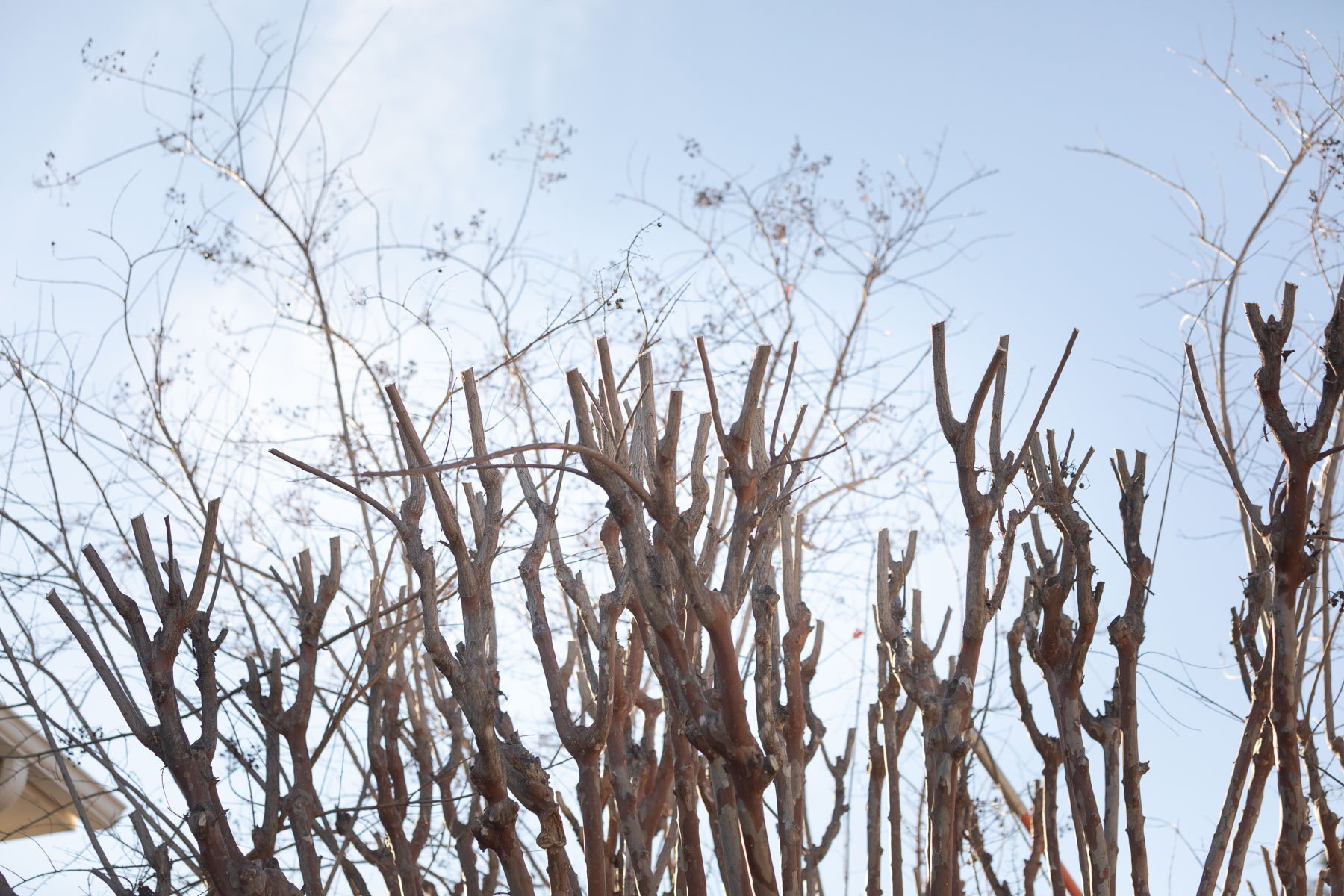 Smaller, Interior Branches Need To Be Removed
Once you have the canopy trimmed and leveled off then you can turn your attention to removing the smaller, interior branches with a blade saw or hand pruners.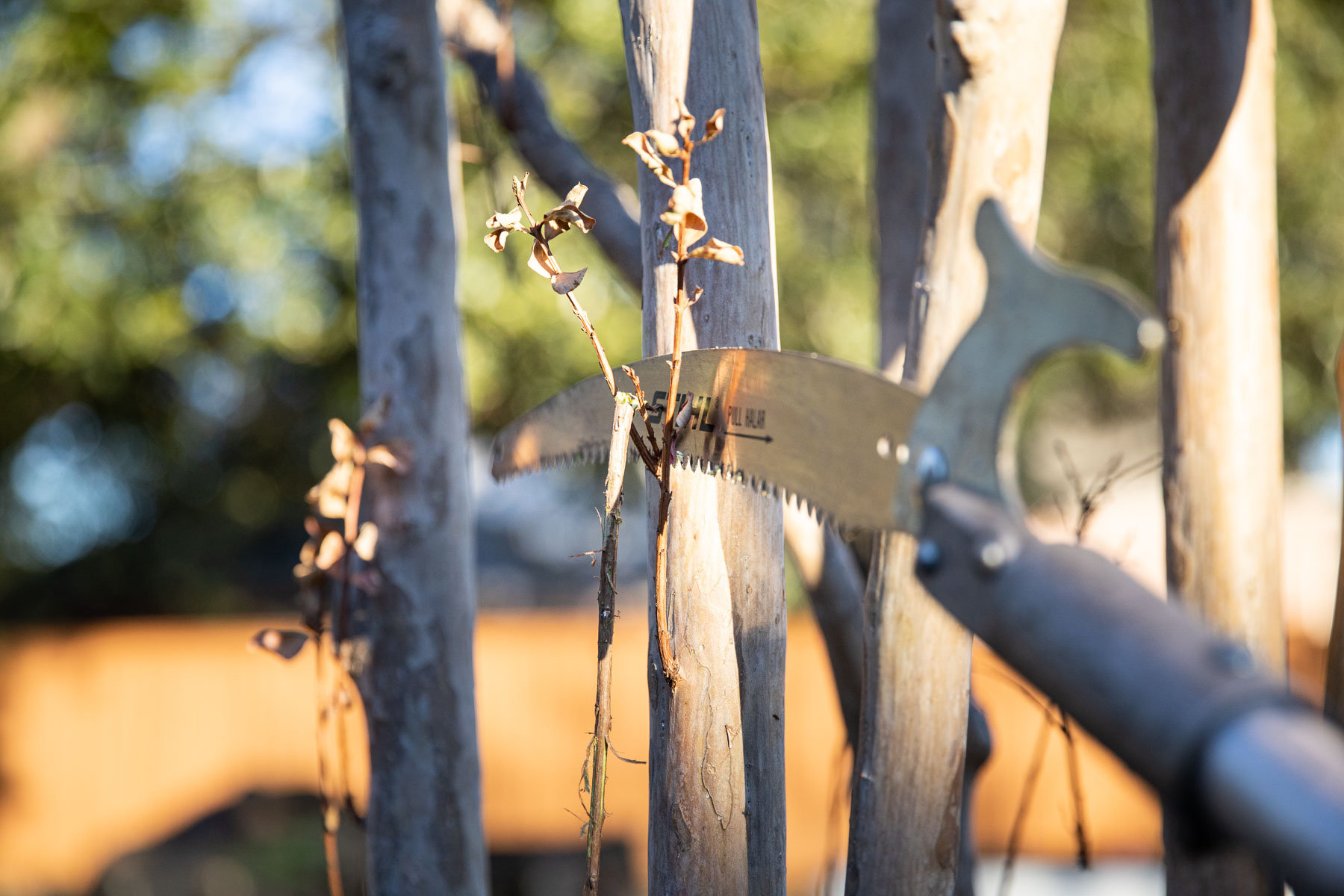 A blade saw can be used to remove higher, interior sucker branches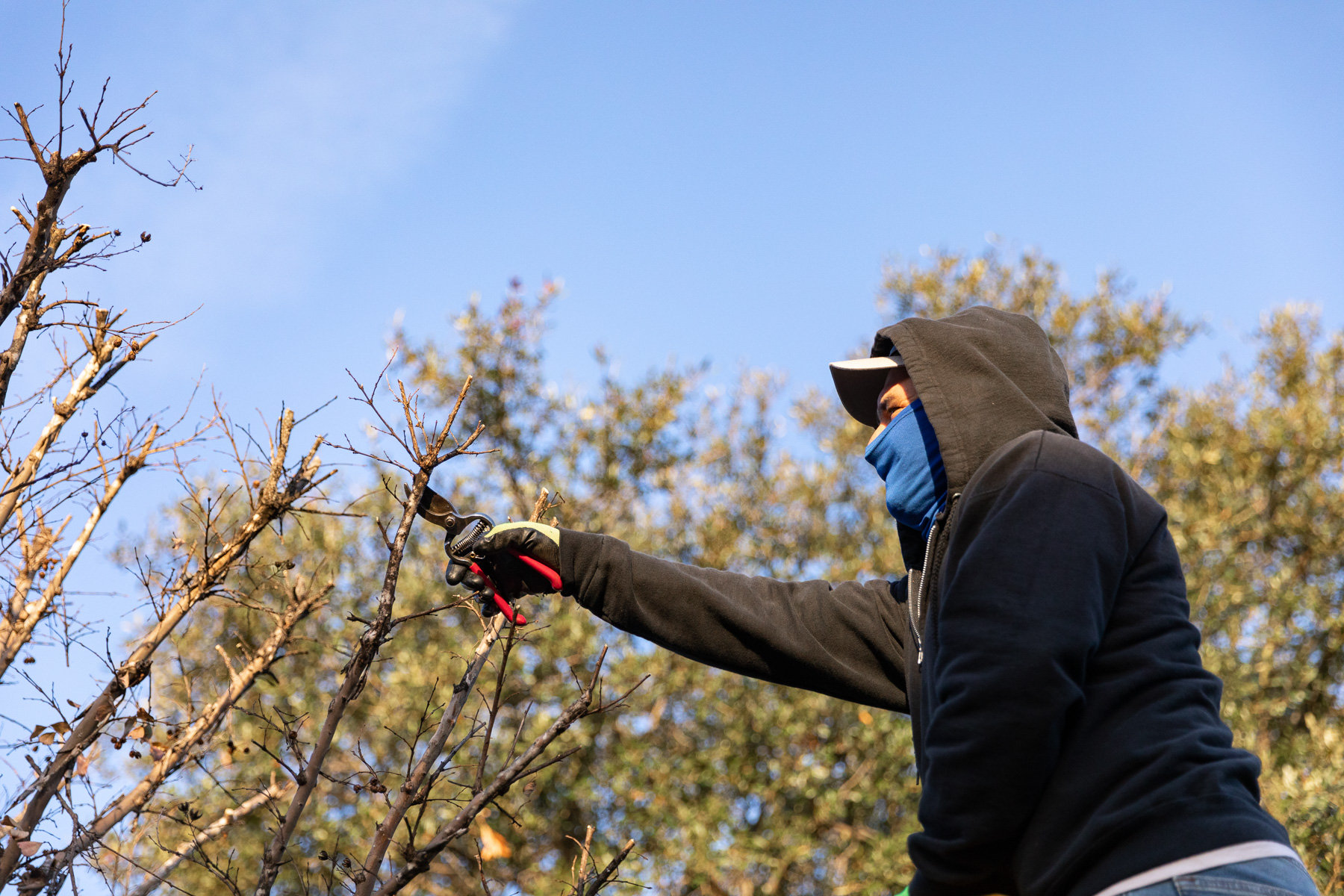 You can also use hand shears to prune smaller crapes or interior branches
When Finished, Your Crape Myrtle Should Look Like This
You'll notice that whether it's a large crape, or small, the final result should be a nicely shaped canopy, not a blunt cut "flat top".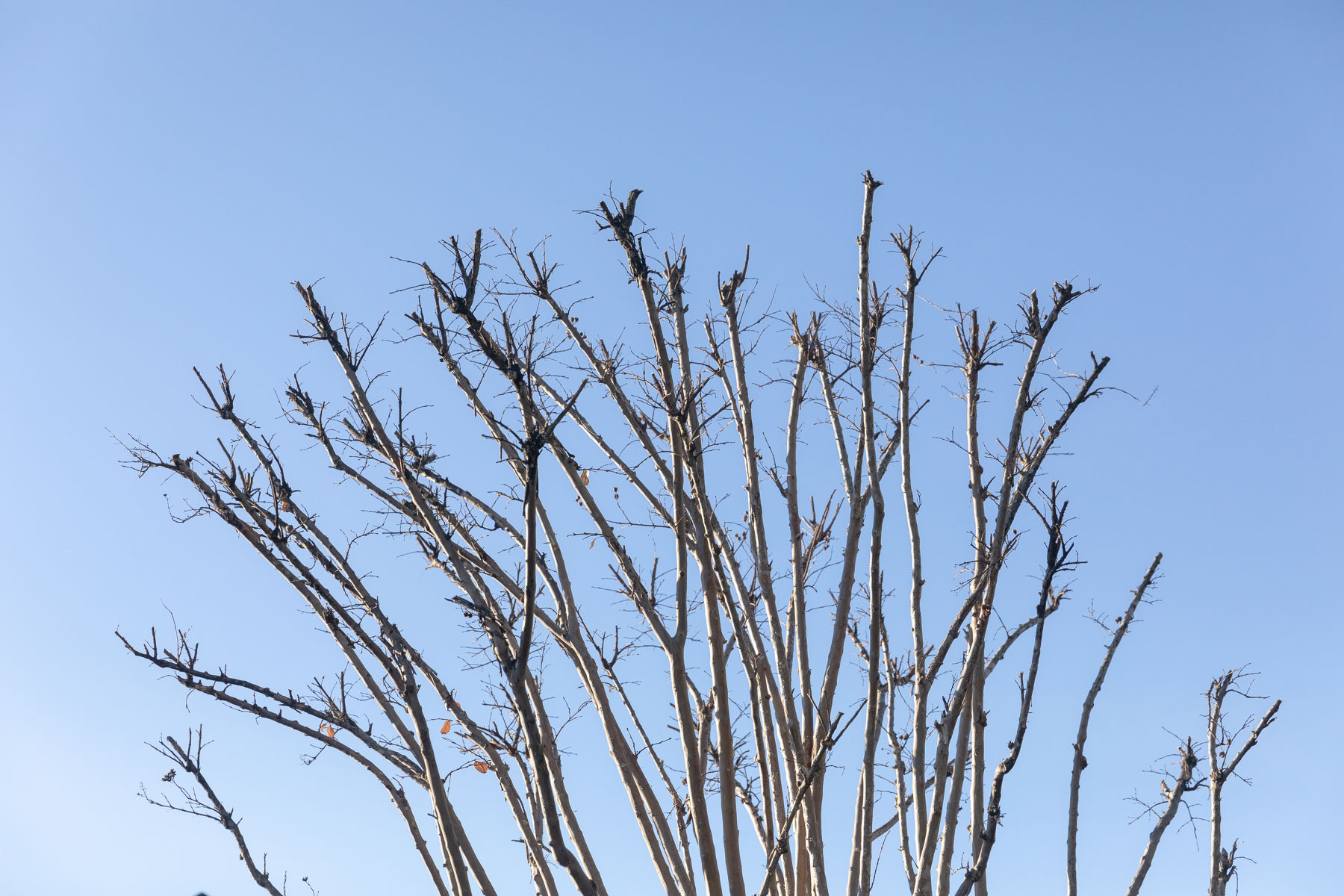 This is a correctly pruned smaller crape myrtle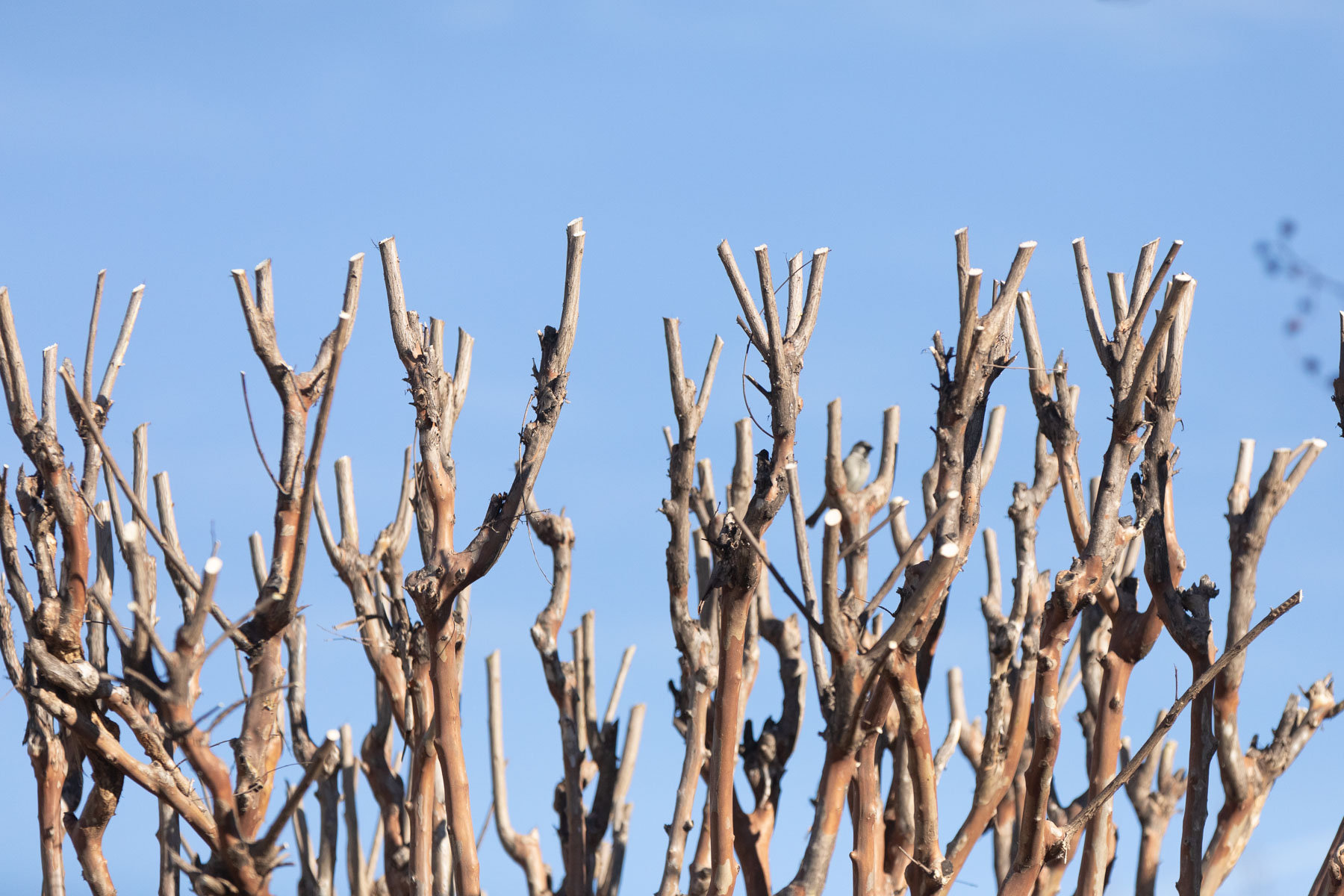 This larger crape myrtle has been appropriately pruned to encourage healthy new growth
We hope that this was helpful to show you not only what proper pruning looks like as the work progresses, but also the finished job and the key tools needed to make your job easier. It's important to note that tree pruning can be dangerous, especially when it involves ladders. If you don't have the right tools, or are uncomfortable with heights, then perhaps hiring a professional to do the work for you is the best choice. Splendid Gardens has tree specialists on staff and would welcome the opportunity to help you with your tree pruning needs.
Splendid Gardens is a woman-owned business and provides professional landscape services to Dallas and surrounding cities in North Texas. We take great pride in delivering customized services to each client. Our experienced teams provide a variety of services including landscape design, installation, scheduled maintenance services, custom flagstone and redesign of existing landscapes.  We actively give back to the community by volunteering our services to local projects in need.
Request a Consultation
OR CALL 972-898-0030 TO SPEAK WITH THE TOP LANDSCAPER IN DALLAS