Even though the Dallas area isn't heavily wooded, many homes have large, old-growth trees gracing the property and it would be a signifiant loss of beauty, as well as to your home's value, if they were to be lost or suffer serious damage. Regular pruning will not only keep your tree healthy, it will also keep people, dwellings and power lines around it safe from falling dead branches.
Dead and dangerous limbs should be removed however depending on the species, size and location of the branches, this may be dangerous work for the average homeowner so we suggest letting an expert handle it for you. Splendid Gardens has tree specialists on permanent staff to help you with your tree care and pruning needs.
Don't Risk Injury, Leave Your Tree Pruning To The Experts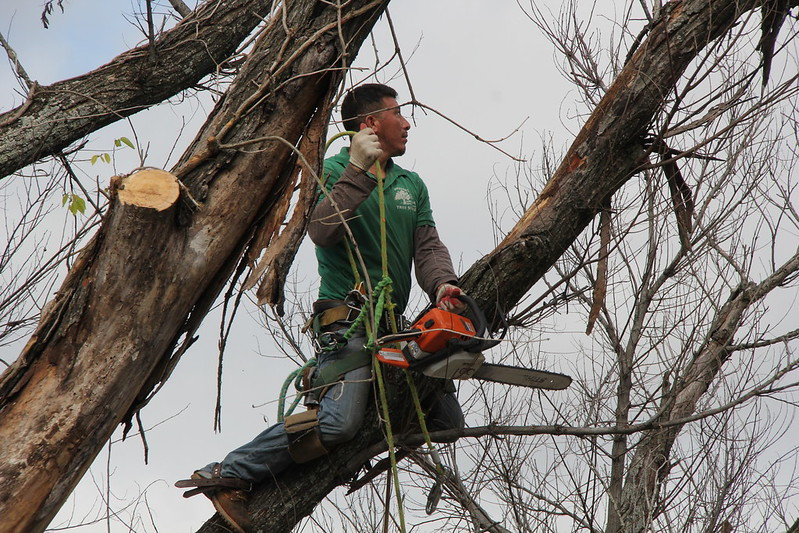 Professional tree experts like Splendid Gardens keep their employees, and your property, safe
Regular And Proper Pruning Affects Your Tree's Beauty, Health And Balance
One of the most important reasons to regularly prune is to influence the way a tree grows. With correct pruning, a tree can be guided into a specific configuration of limbs and branches that is more favorable for the structural integrity of the tree, something that is important for the Dallas area where we frequently experience high winds.
Preserving an optimal structure with balanced weight distribution helps reduce the risk of broken limbs and falling branches. When pruned correctly, a tree will not have troublesome branch structures and improper weight distribution that would make it susceptible to breakage further down the road in the life of the tree as branches grow heavier and longer.
It's also important to point out the aesthetic benefits of tree pruning, removing unsightly sucker branches and contouring the overall shape of the canopy can greatly improve its appearance and the curb appeal of your home.
Removal of smaller sucker branches enhances the beauty and flow of wind through your tree,
Live Oaks Need To Be Pruned BEFORE February 15th
Live Oak trees require pruning as well, but it's important to the health of the tree that it be done only during specific times of the year. You can read more about the proper care and pruning of Live Oaks on our website here.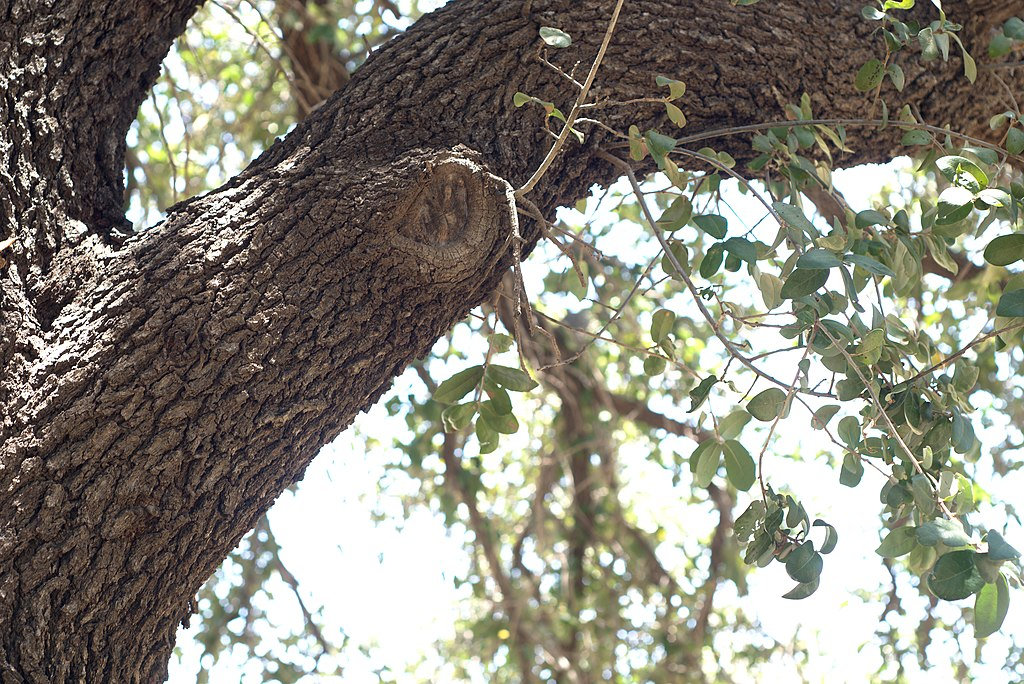 Live Oak trees need to be pruned before February 15th or after June
Splendid Gardens Is A Full Service Landscape And Maintenance Provider
Splendid Gardens provides professional landscape services to Dallas and surrounding cities in North Texas. We take great pride in delivering customized services to each client. Our experienced teams provide a variety of services including tree pruning, landscape design, installation, scheduled maintenance services, custom flagstone and redesign of existing landscapes.  We would welcome the opportunity to help you make your home and garden the best that it can be. We actively give back to the community by volunteering our services to local projects in need.
Request a Consultation
OR CALL 972-898-0030 TO SPEAK WITH THE TOP LANDSCAPER IN DALLAS